Decorating your home is a personal expression of who you are. It's a way to show off your unique sense of style, and runner rugs are a great way to do just that. Runner rugs are a great way to personalize any space and can be used in every room of your home. Most of us are familiar with the term "runner rug." It is a carpet or stair covering that is usually long and narrow. But did you know that there are different types of runner rugs? And that they can be used in many different ways to add style and comfort to your home. Why settle for a boring, generic rug when you can have a runner rug that fits your style? Whether it's for a hallway, entryway, kitchen, or any other area of your house, a runner rug can make all the difference. In this article, we'll explore the different types of runner rugs and how to use them to best suit your needs.
The Benefits Of Using Runner Rugs In The Interior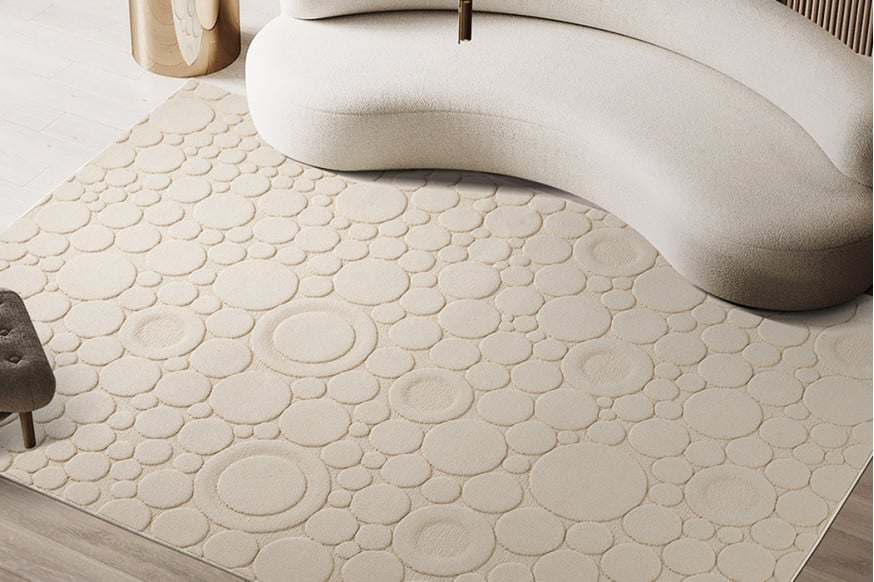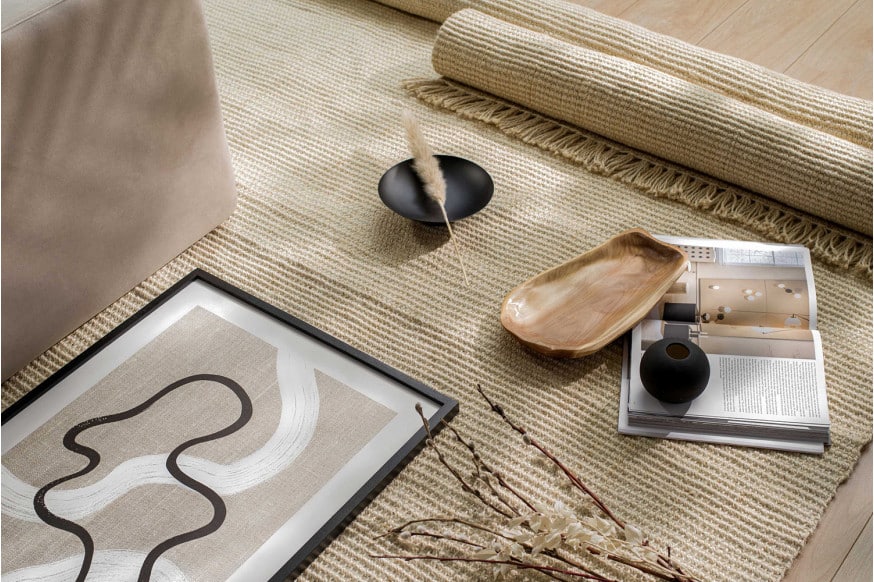 Runner rugs are one of the most versatile and practical items you can use in your home. Not only can they provide a softer and cozier floor to walk on, but also give any space an instantly updated look. Runner rugs are great for adding a pop of color or pattern to a room, and at the same time, they're very practical. They're perfect for high-traffic areas like hallways and kitchens, or for stretching out in front of the fireplace. They come in countless prints and colors so you can find the perfect one to fit your décor. Beyond just aesthetics, runner rugs are great for protecting hard surfaces against wear and tear, and depending on the material you choose, they're easy to clean as well! So if you're looking to add a touch of comfort while utilizing something that's low-maintenance then having runner rugs around your house is definitely worth considering.
Hallways And Entryways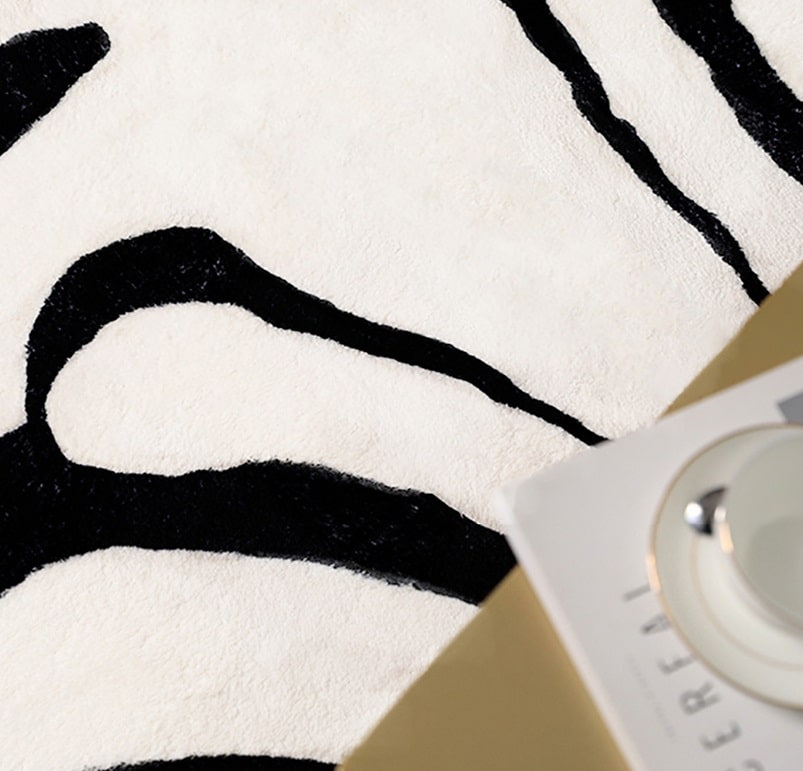 The entryway can determine a lot about your design taste, this is the first thing guests see when they come over, so make a good impression with a runner rug that welcoming and inviting. And while you may make sure there's not an embarrassing pileup of shoes in plain sight, why not take it one step further and jazz up your entrance with a stunning runner rug? The right rug can add style to your entryway — it makes an impression that's both welcoming and inviting, creating a vibe that lets guests know they're entering into a well-designed home before they even take off their shoes. So if you want to leave a good first impression on all who enter, adorn the space with a pretty rug and throw out those slippers!
Kitchen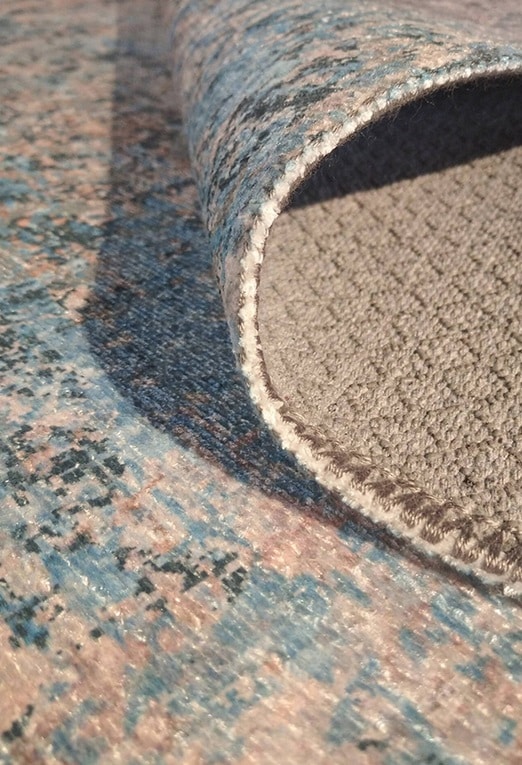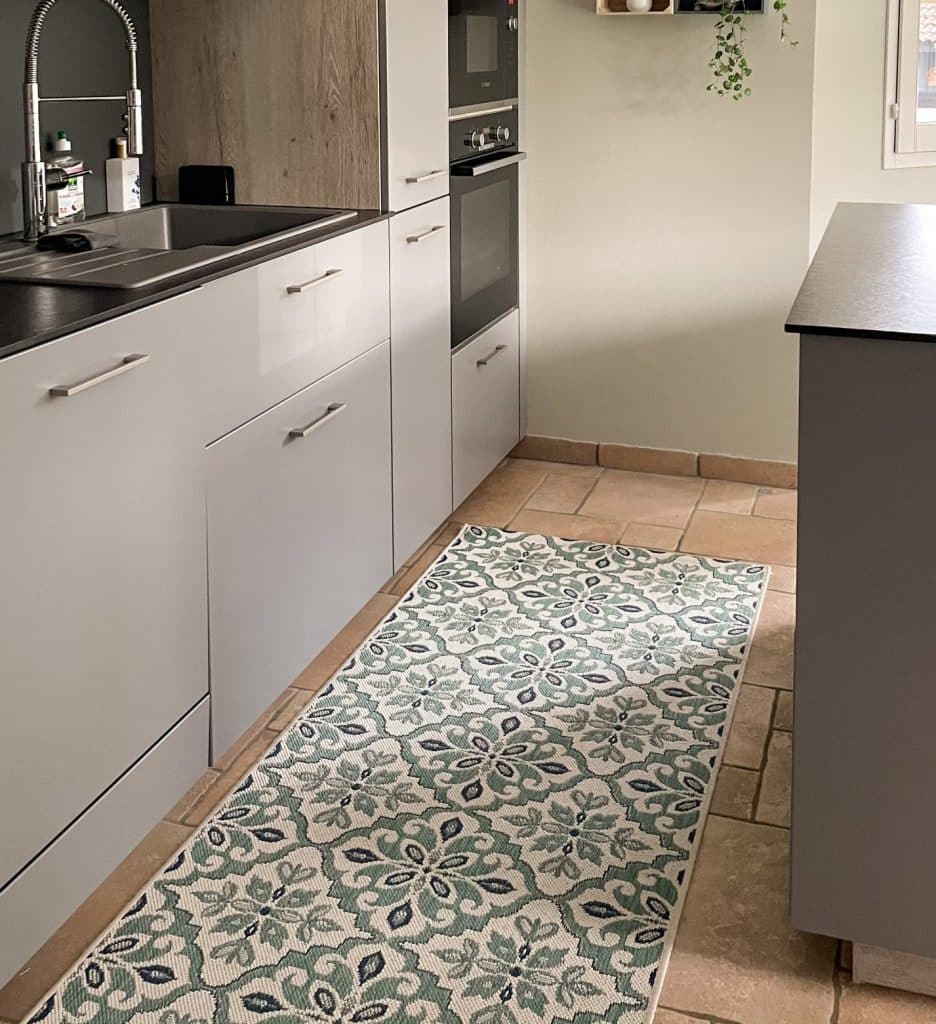 The kitchen is the place where we spend most of our time cooking and entertaining, so choose a runner rug that is durable and easy to clean. Stains, spills, and crumbs – if these sound like daily occurrences in your kitchen then you know how important it is to find a runner rug that can handle them all! Not only does a kitchen rug add color and charm to the room, but it also serves as a great weapon against dirt and mess. But with so many different fabrics and rugs on the market today, it can be overwhelming to choose one that is durable and easy to clean. Look for rugs made from natural fibers such as jute or sisal since they are less likely to stain. And lastly, make sure you look for machine-washable options since no one likes a rug that can't even go in the washer! With these tips, you'll have a perfect kitchen runner rug in no time.
Living Room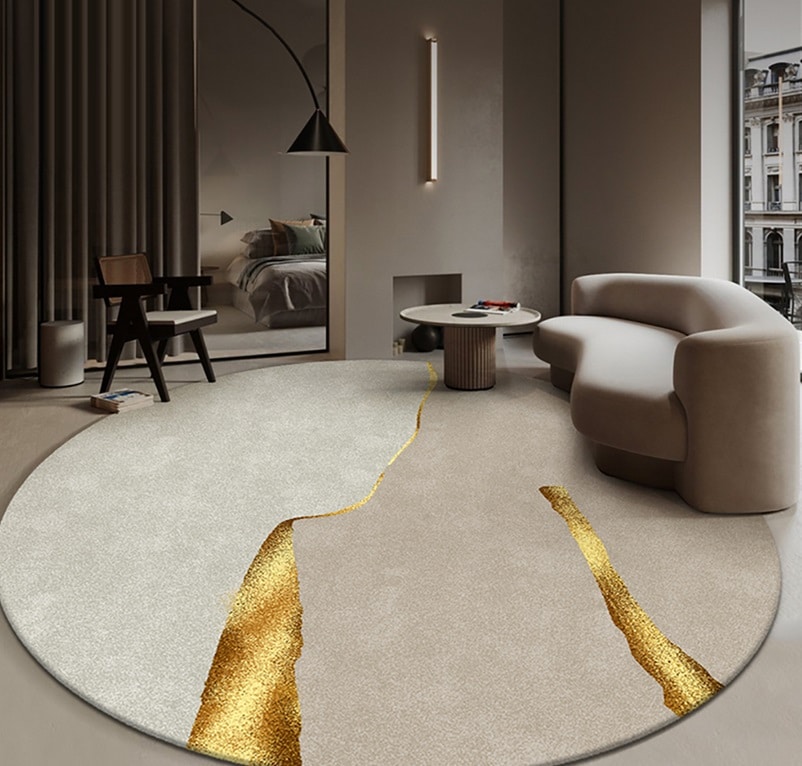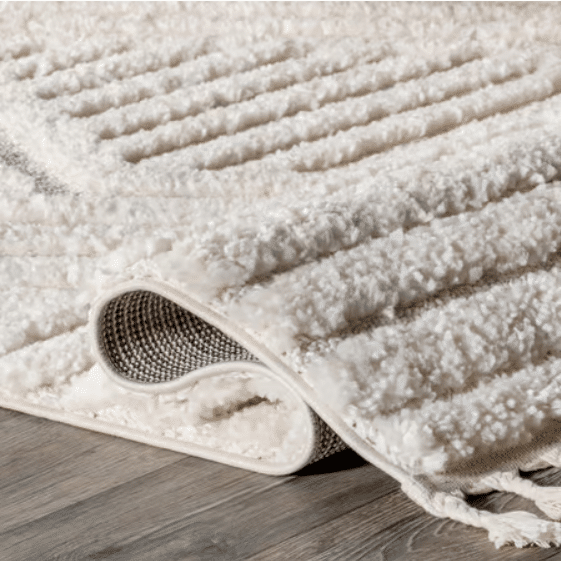 The living room invites us to relax and unwind so the runner rug first of all should be cozy, comfortable, and fit to the overall style of the interior. A living room is a perfect place to kick back in style, so why not make it more inviting with a gorgeous rug? Not only can a runner rug add a splash of color that peeks through from underneath the furniture, but it can also provide an extra layer of comfort and warmth. Plus, with so many designs and textures to choose from, you're sure to find one that fits your aesthetic while also making your living space even cozier. So embrace this cost-effective upgrade – whatever design you choose, your feet will definitely thank you!
Bedroom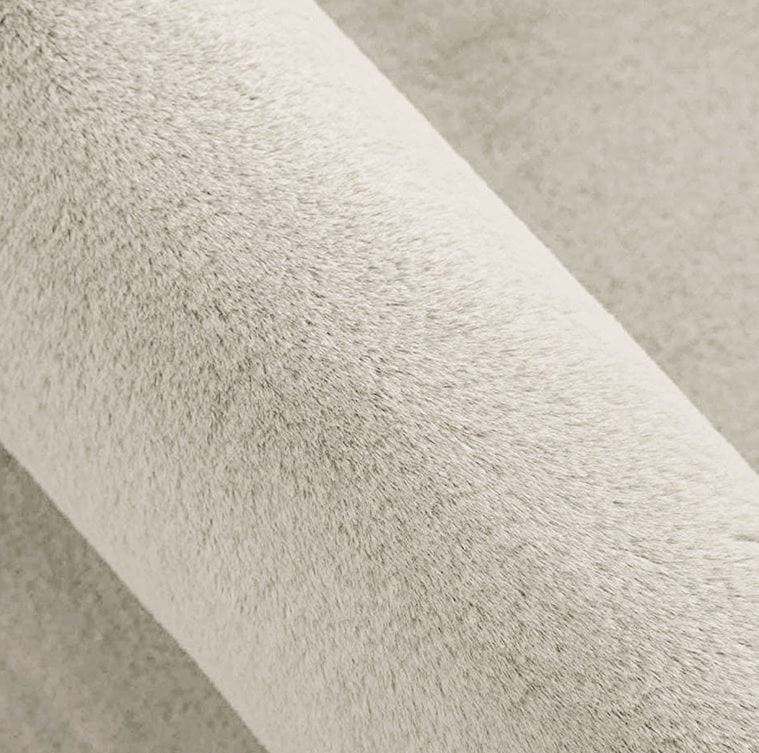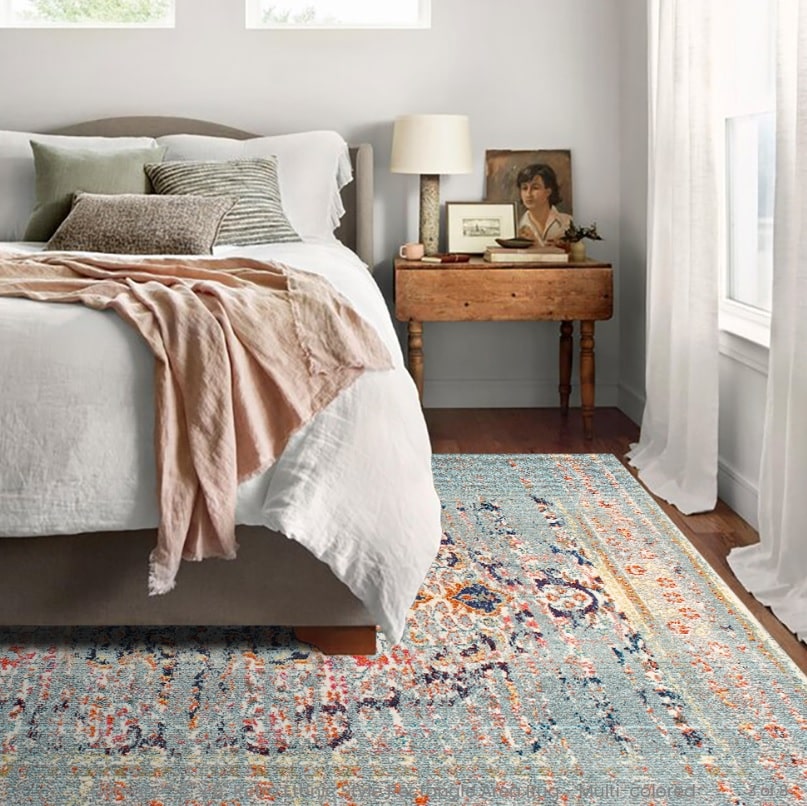 Finding the perfect runner rug for our bedroom is a real treat – it's a little reminder to ourselves that this room is a private retreat, and completely worthy of dedicated design touches. It might be long and thin to fit snugly down some hallways, or wider to emphasize the main footpath in a bedroom. But ultimately, it should feel like your own cozy corner of the world, so take time to consider tones and textures that suit you best. Whether you prefer bright oranges and yellows or cool blues and greens, find something with enough warmth (think plush pile) that encourages you to sink your feet into it when you slip into bed each night. All said, make selecting your ideal bedroom rug more fun – after all, it's your place of zen.
Bathroom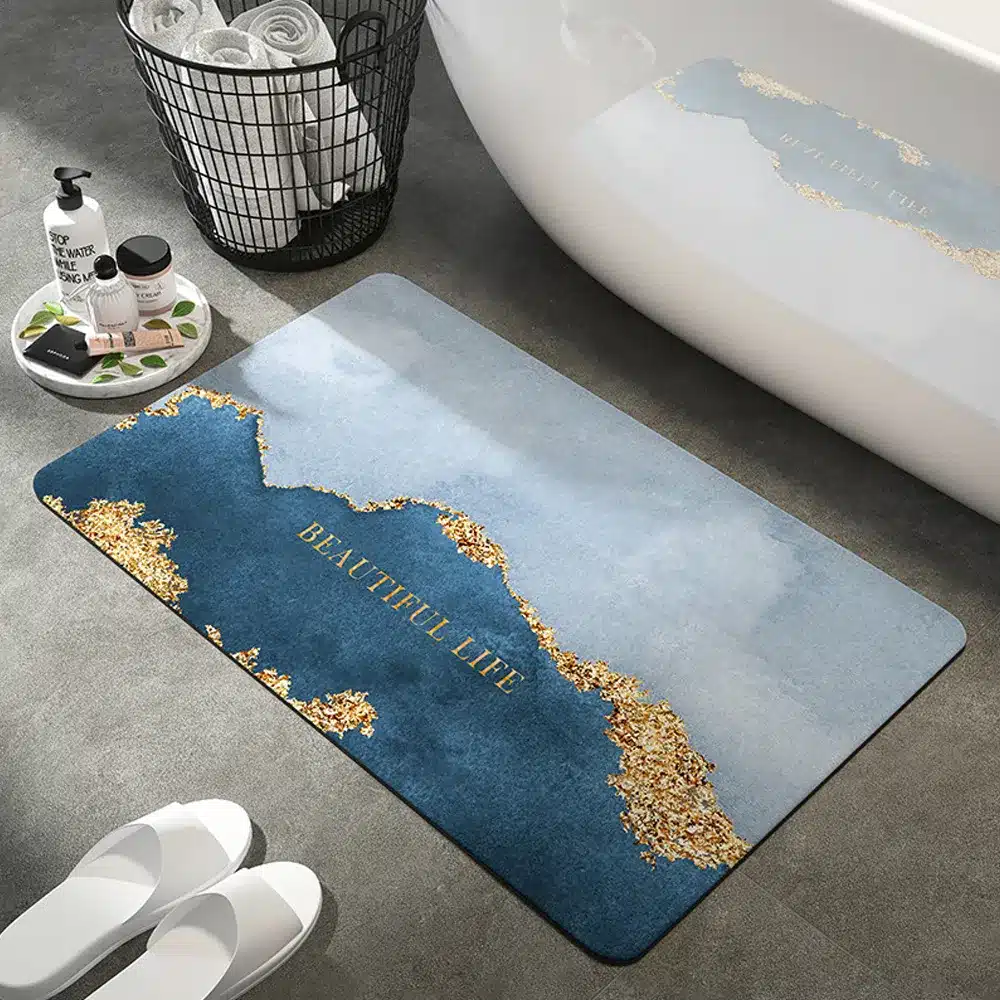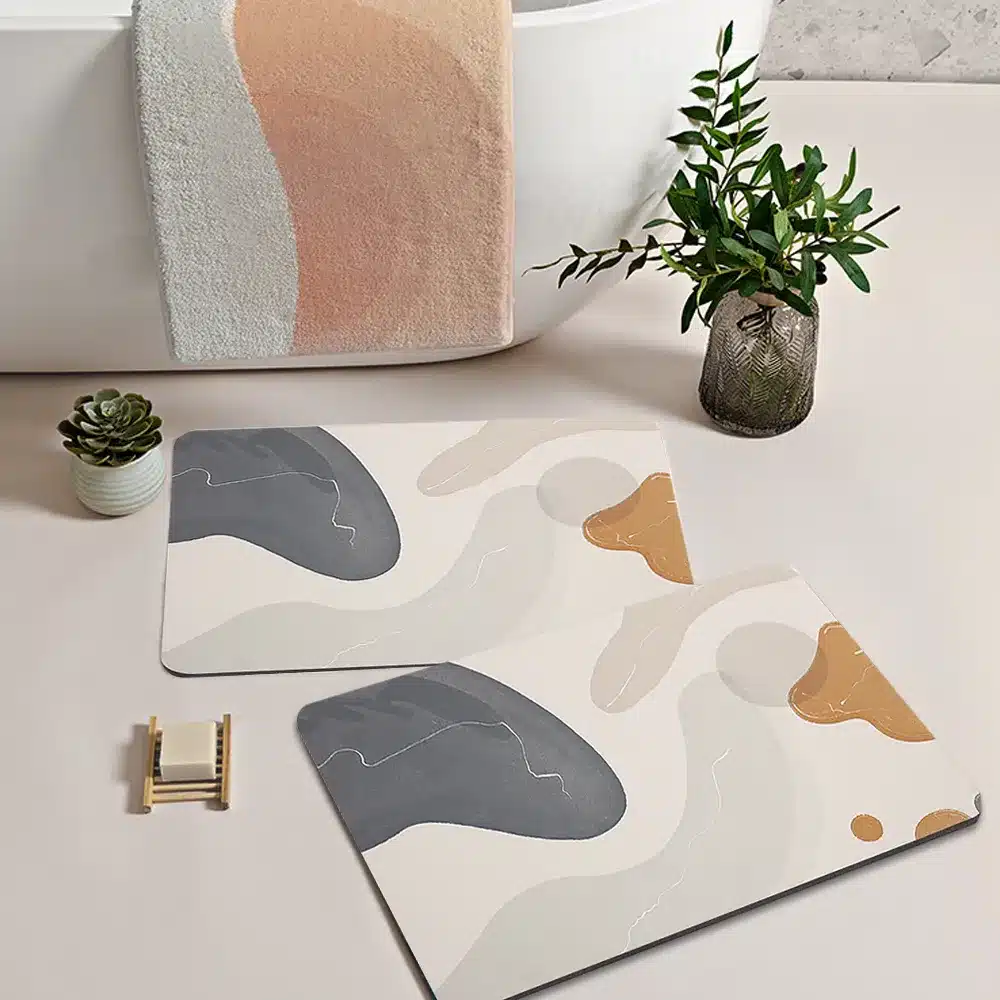 The bathroom is one of the most used rooms in the house, so choose a runner rug that is absorbent and slip-resistant. It's no secret that the bathroom sees a lot of action on a daily basis – sometimes more than you'd care to think about! With all of that traffic, it's important to choose a runner rug for your bathroom that can handle the wear and tear. Look for an absorbent material so any moisture from the shower or sink is quickly taken care of and eliminate any worry about slippery floors; choose one with some extra grip so you can stay firmly planted without having to do the tiptoe boogie tap dance! No matter what style of bathroom you have, finding the perfect runner rug will really complete the look and make it easier to navigate when using its facilities.
Runner rugs are an essential part of home design. Not only do they define the look, color, and motif theme of the room, but they provide both protection from wear and tear in high-traffic areas as well as visual balance to any given space. Used correctly, runner rugs bring personality and sophistication to a modern home's décor. Moreover, runners are a great way to add warmth and texture while bringing together disparate furniture pieces in an otherwise stylistically mismatched home environment. In summary, incorporating a runner rug into your home design is sure to enhance its beauty and style no matter your design aesthetic.