In recent times, the concept of working from home has become a part of our everyday lives. As professionals strive to strike a harmonious balance between work and personal life, the need for a functional and inspiring home office setup has never been more crucial. Recognizing this demand, BLNK, a leading furniture manufacturer renowned for its innovative designs, has unveiled its highly anticipated Home Office Furniture Collection. Not only does this collection cater to the needs of remote workers, but it also offers a versatile range of options that are equally suitable for traditional office spaces. In the following sections, we will delve deeper into the various offerings of BLNK's Home Office Furniture Collection. We will explore the standout features of each piece, highlighting their suitability for both remote workers and those seeking to enhance their traditional office spaces. Prepare to be inspired as we embark on a journey through the remarkable world of BLNK's Home Office Furniture Collection, where the boundaries between work and comfort seamlessly blur.
About BLNK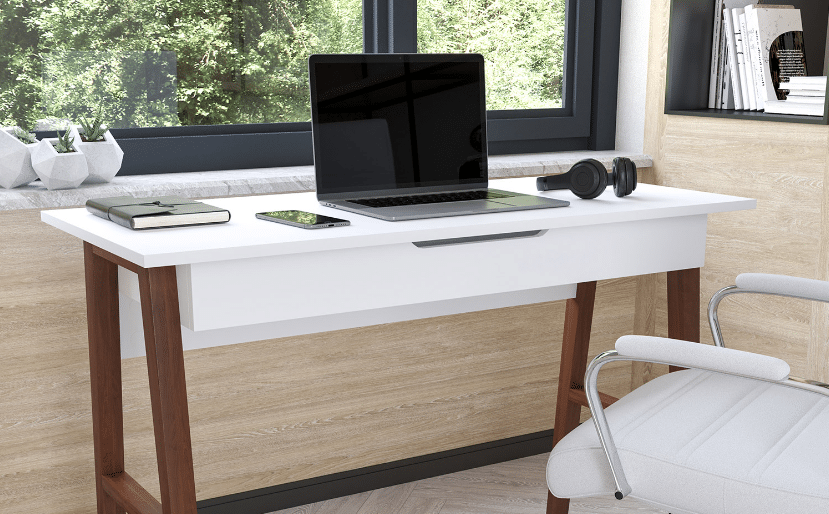 BLNK is not just a furniture brand; it is a testament to the power of imagination and creativity. Each piece tells a story, a narrative woven with passion and meticulous attention to detail. The designers at BLNK dare to dream big, pushing the limits of conventional design to deliver stunning masterpieces that leave an indelible mark on the world of interior decor. Uncompromising in their pursuit of excellence, the company's artisans blend traditional techniques with cutting-edge technology to create furniture that transcends trends and stands the test of time. Every curve, every line, and every material is carefully chosen to elicit emotions and provoke awe. The result is a collection that is as captivating as it is functional, as elegant as it is practical. Sustainability lies at the heart of BLNK's ethos, and every piece is crafted with the utmost respect for nature. From responsibly sourced materials to eco-friendly manufacturing processes, BLNK's commitment to the planet shines through in every exquisite detail.
Abbott Office Chair
Picture yourself sinking into the plush embrace of the Abbott chair, enveloped by its breathable mesh backrest that effortlessly contours to the curves of your spine. Its high-back design extends unwavering support to your entire upper body, providing a gentle reminder to sit up straight and maintain proper posture throughout your workday. This chair goes above and beyond by offering adjustable arms that adapt to your preferred height and position. No more awkwardly hunching your shoulders or straining your wrists. With a simple adjustment, you can customize the chair to perfectly align with your unique physique, ensuring that every moment spent in its embrace is one of pure bliss. Need to reach for a document or collaborate with a colleague across the room? Simply swivel with grace and ease, thanks to the chair's impeccable design.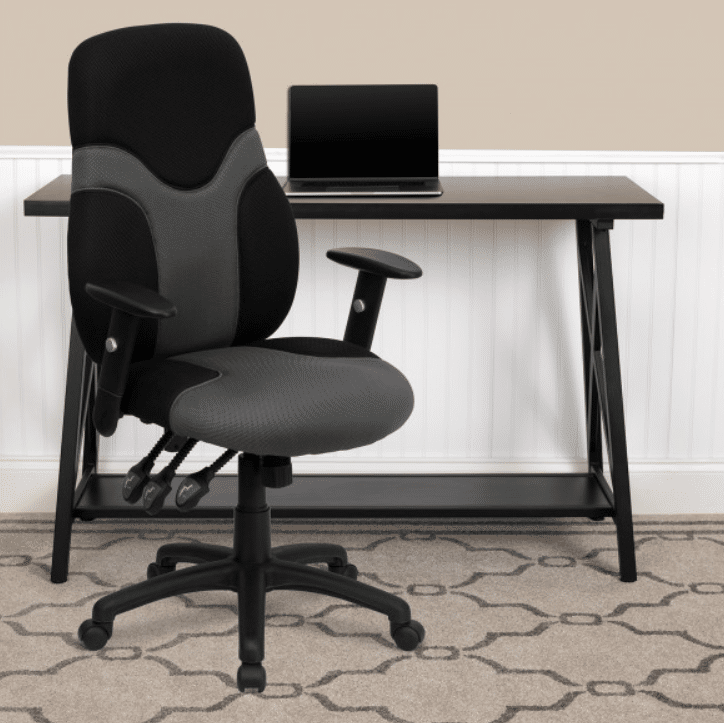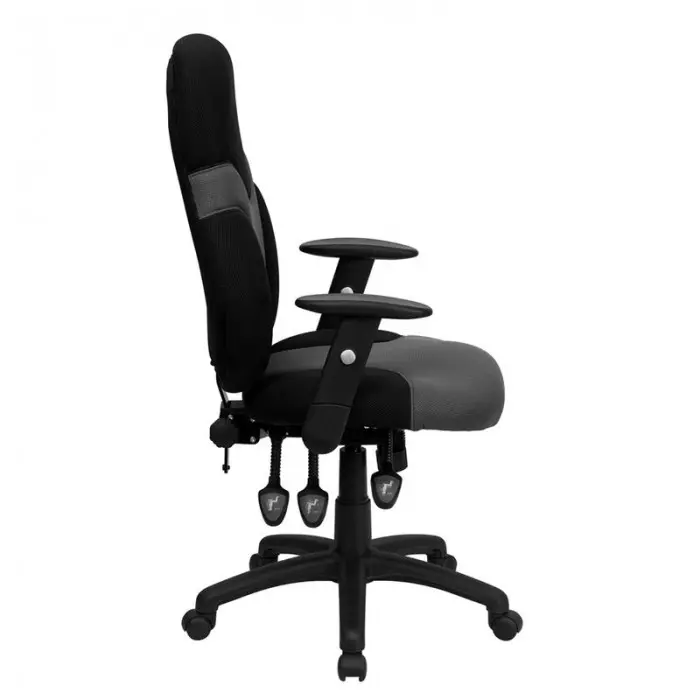 Bartlett Computer Desk
Crafted with meticulous attention to detail, the Bartlett desk instantly captivates with its striking dark ash wood grain finish. The rich, deep tones evoke a sense of warmth and luxury, while the natural wood grain patterns add a touch of organic charm. But beauty alone is not the only feature that sets this desk apart. BLNK understands the importance of a clutter-free work environment, and the Bartlett desk delivers on this front with its thoughtful storage solutions. The strategically placed drawers provide ample space to organize your essentials, keeping your workspace neat and tidy. Everything will be at your fingertips, conveniently tucked away in the sleek and discreet drawers. The robust black metal legs not only exude an air of contemporary style but also ensure a sturdy and secure foundation. You can work with confidence, knowing that your desk can withstand the demands of your daily tasks.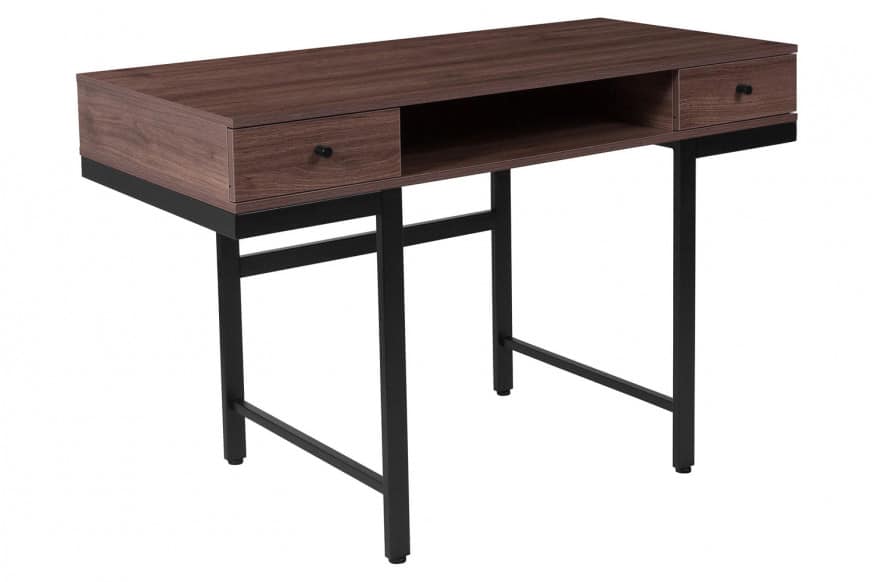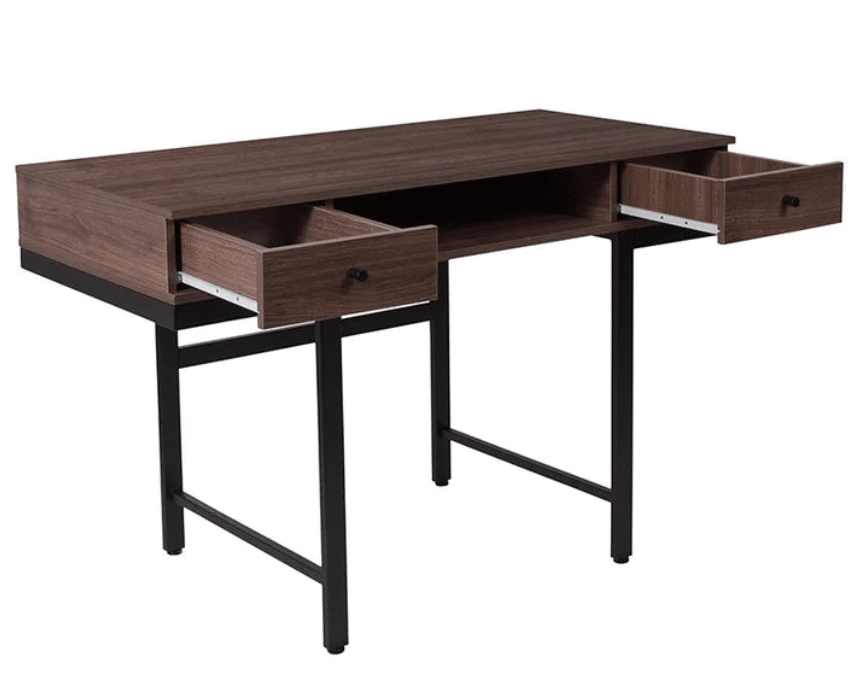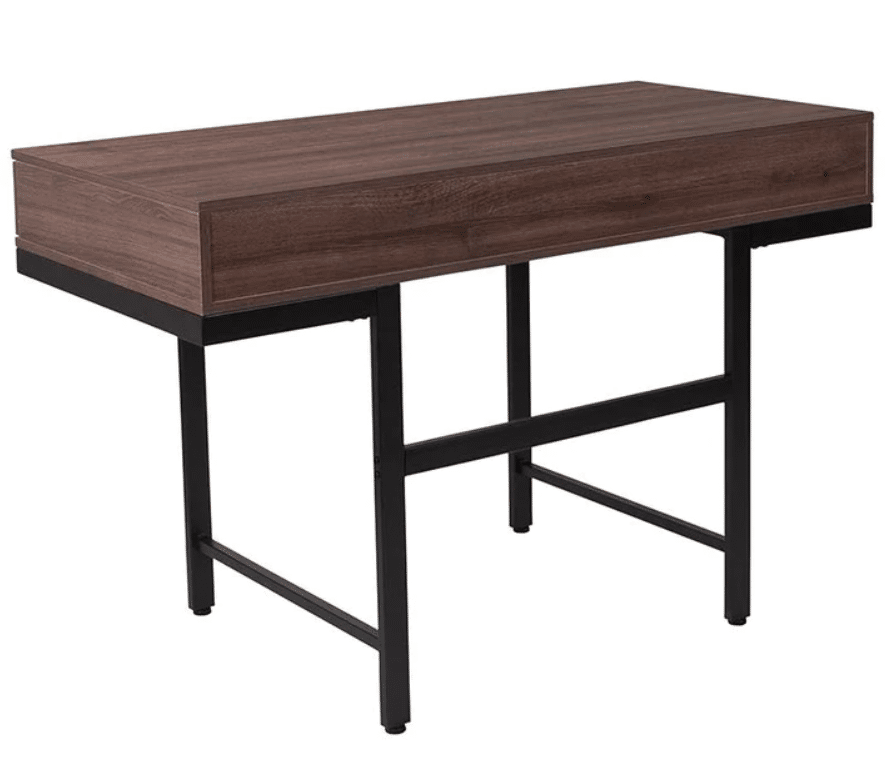 HERCULES Reception Arm Chair
The HERCULES Series is not your ordinary armchair. It stands as a mighty fortress, ready to embrace patients with unwavering support and unparalleled resilience. Crafted with meticulous precision, this chair is specially designed to cater to bariatric patients, ensuring their utmost comfort and safety during their time in medical reception areas. What sets the HERCULES Series apart is its remarkable vinyl upholstery, embedded with antimicrobial properties that create a protective shield against harmful pathogens. Beyond its robust construction and antimicrobial properties, the HERCULES Series Vinyl Antimicrobial Bariatric Medical Reception Arm Chair also exudes elegance and style. Its sleek and contemporary design effortlessly blends into any medical reception area, leaving a lasting impression on patients and visitors alike.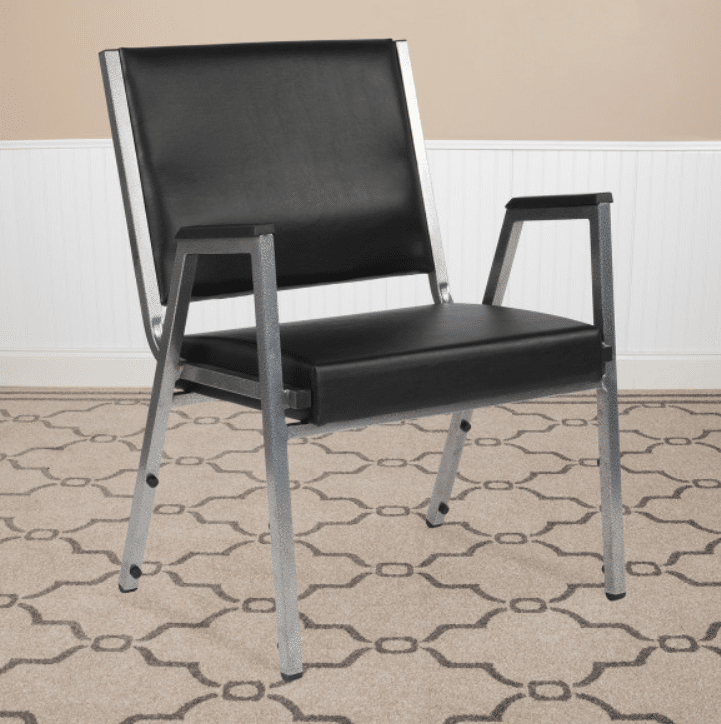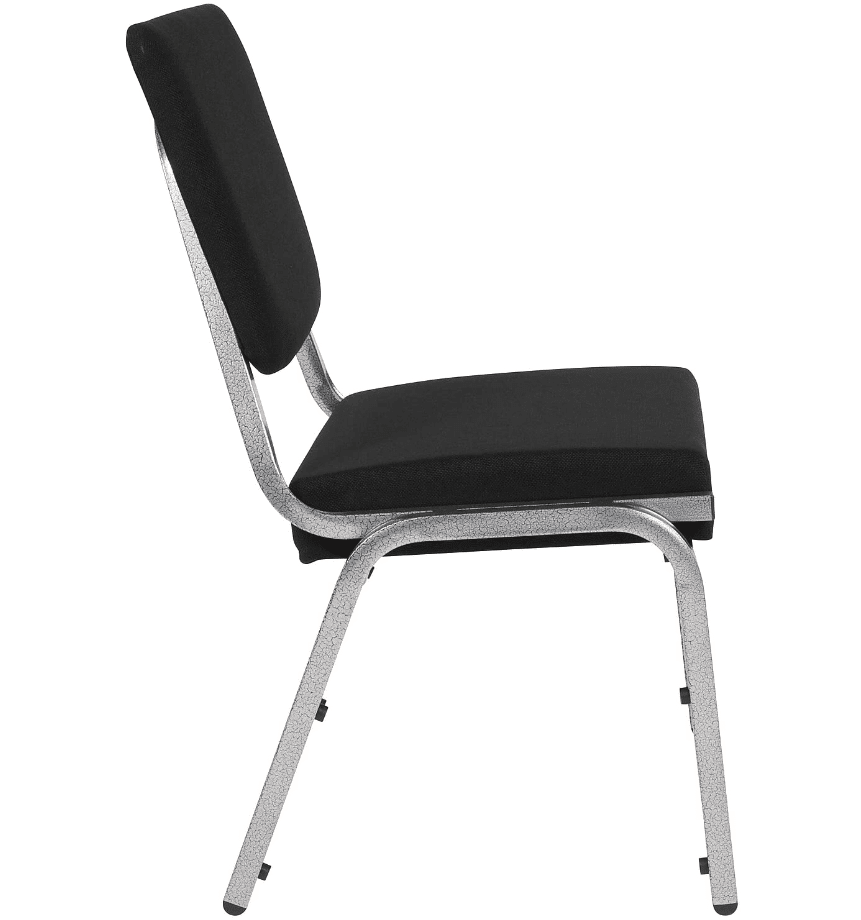 Folding Training Table Set
At the heart of this marvel lies the centerpiece: a sleek, white plastic folding table that exudes an air of modern sophistication. Its clean lines and sturdy construction make it a versatile addition to any workspace, training room, or even the confines of your humble abode. Whether you're hosting a collaborative brainstorming session, conducting a workshop, or simply enjoying a meal with friends, this table effortlessly adapts to your ever-changing needs. Complementing the table's unrivaled adaptability are three charming, white plastic folding chairs. Crafted with the utmost attention to comfort and style, these chairs seamlessly blend ergonomics and aesthetics. Take a seat and feel the gentle curve of the backrest, providing you with the support needed for those lengthy brainstorming sessions or heartfelt conversations.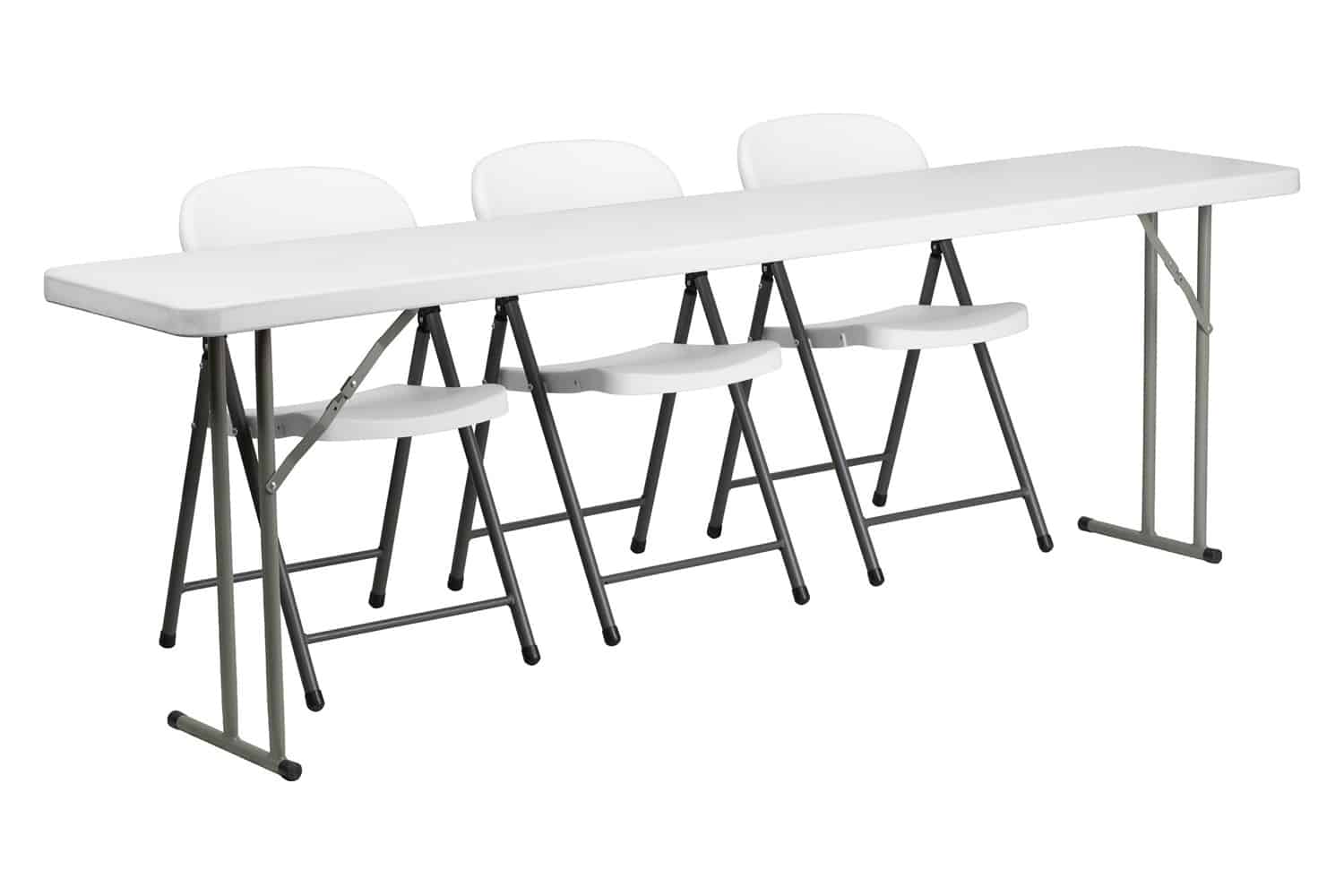 So, dare to dream, dare to embrace the extraordinary. Let BLNK furniture be the catalyst that sparks your imagination and transforms your surroundings into a breathtaking tapestry of style and grace.