In modern interior design, form meets function and aesthetics blend with lifestyle for a seamless fusion of contemporary minimalism and unrivaled comfort. Welcome to the world of Whiteline's Abrazo, a furniture collection that transcends the boundaries of convention, offering a symphony of elegance and modernity to elevate your living spaces. In this exploration, we embark on a journey to unveil the essence of Abrazo – an embodiment of sophistication, a celebration of simplicity, and Whiteline's definitive response to the quest for timeless interior elegance in the 21st century. Join us as we delve into the artistry, innovation, and craftsmanship that converge to shape Abrazo into a resplendent tapestry of modern design sensibilities, redefining the very essence of what it means to embrace elegance within our living spaces.
About Whiteline
Rooted in a family legacy of craftsmanship, Whiteline's founder learned both the art of furniture-making and the art of understanding people's needs. This fusion of skills and sensibility led to a bold aspiration: to redefine modern living through exquisitely designed and meticulously crafted pieces. The journey wasn't easy, but the driving force was passion, not riches. A childhood dream transformed into a company that thrives on creating beautiful and enduring furniture. This passion continues to grow, shaping every product introduced to the world. Whiteline's dedication to innovation and style mirrors its founder's unwavering commitment. Driven by this passion, the brand strives to enrich lives with furniture that stands as a testament to both artistry and quality. The story is one of continuous dedication, where each piece reflects a journey from childhood aspirations to the embodiment of timeless elegance.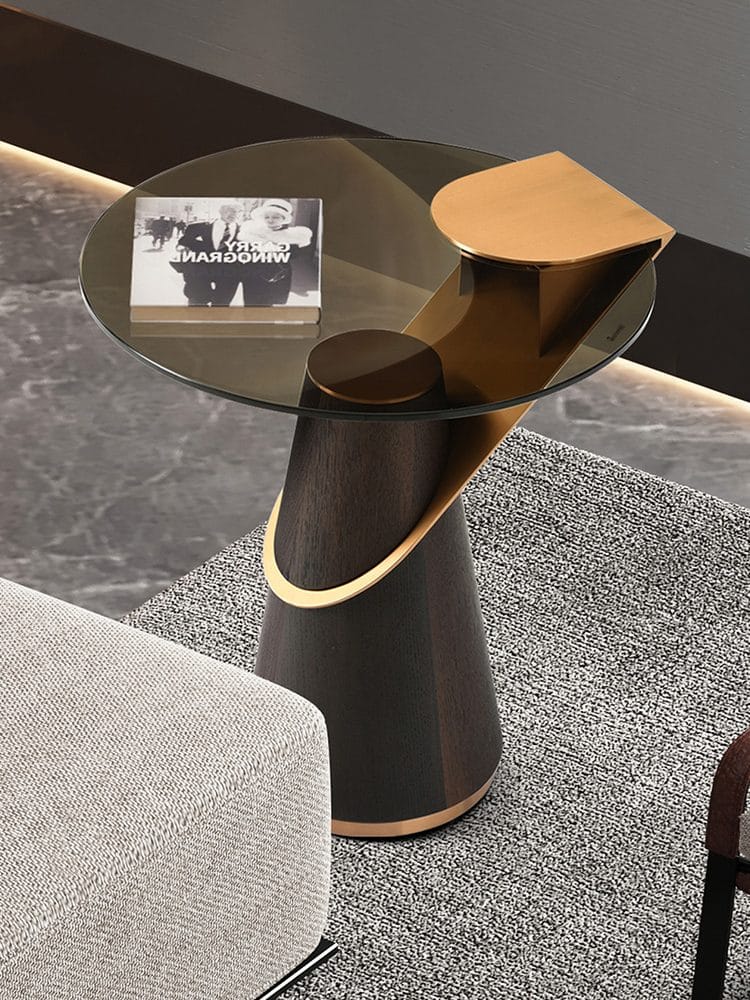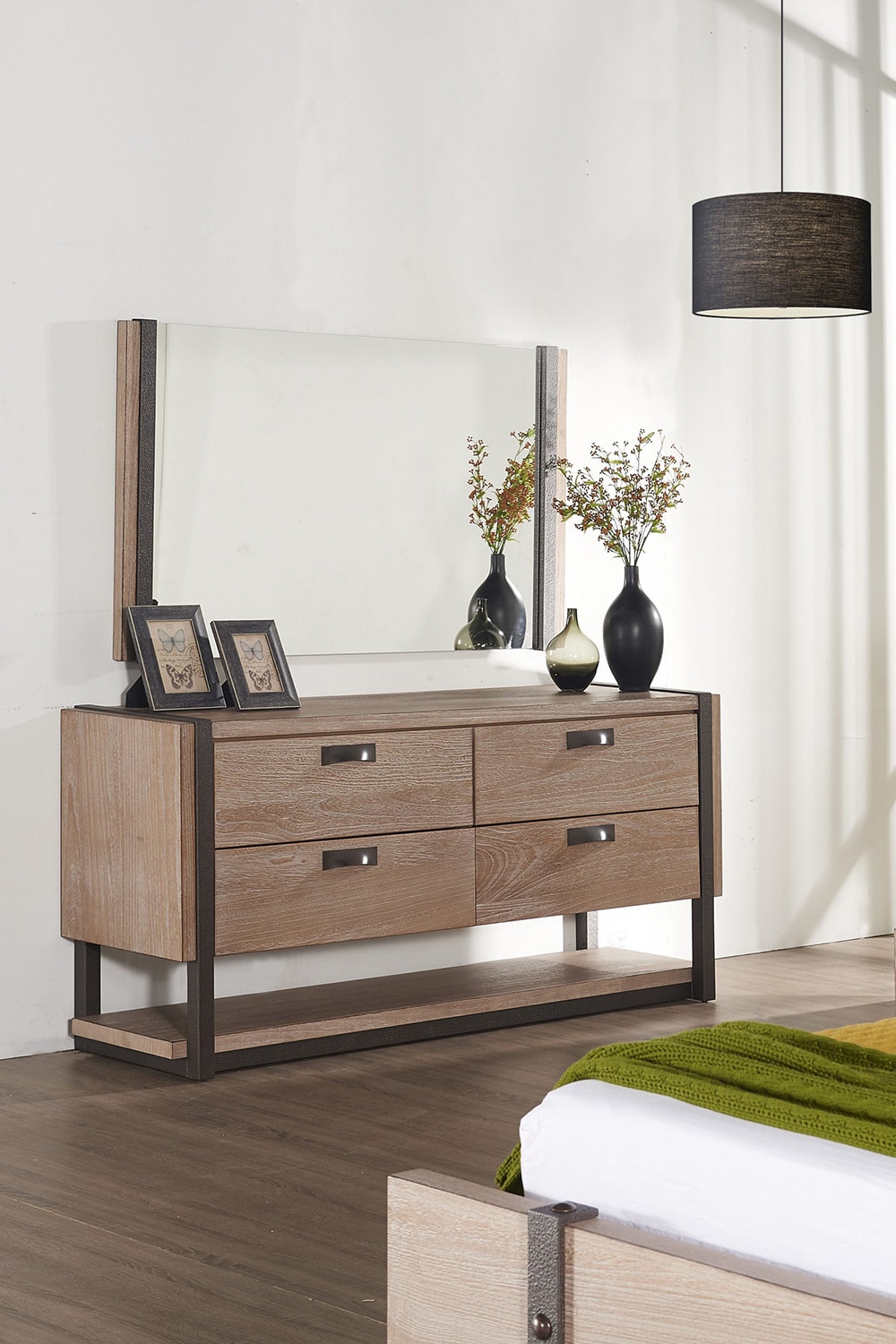 Abrazo Mirror
This exquisite piece seamlessly merges contemporary aesthetics with sleek functionality, embodying a harmonious blend of form and style. The Abrazo Mirror stands as a testament to modern design, adorned with a captivating high gloss black frame that envelops the reflective surface. Its frame is a masterpiece in itself, exuding a sense of luxury and sophistication that transforms any room it graces. Meticulously curated by the acclaimed furniture designer Stanley Jay Friedman, this mirror is a manifestation of his artistic prowess and eye for detail. Whether adorning the wall above your dresser or adding dimension to a minimalist space, the Abrazo Mirror is a statement piece that commands attention while effortlessly complementing various interior styles. Its presence reflects not only your impeccable taste but also the essence of contemporary living.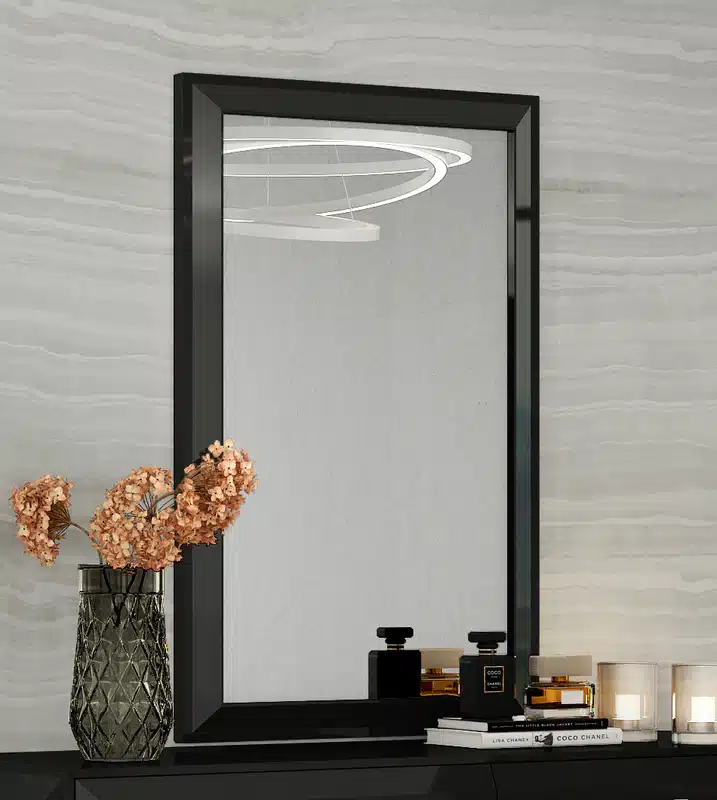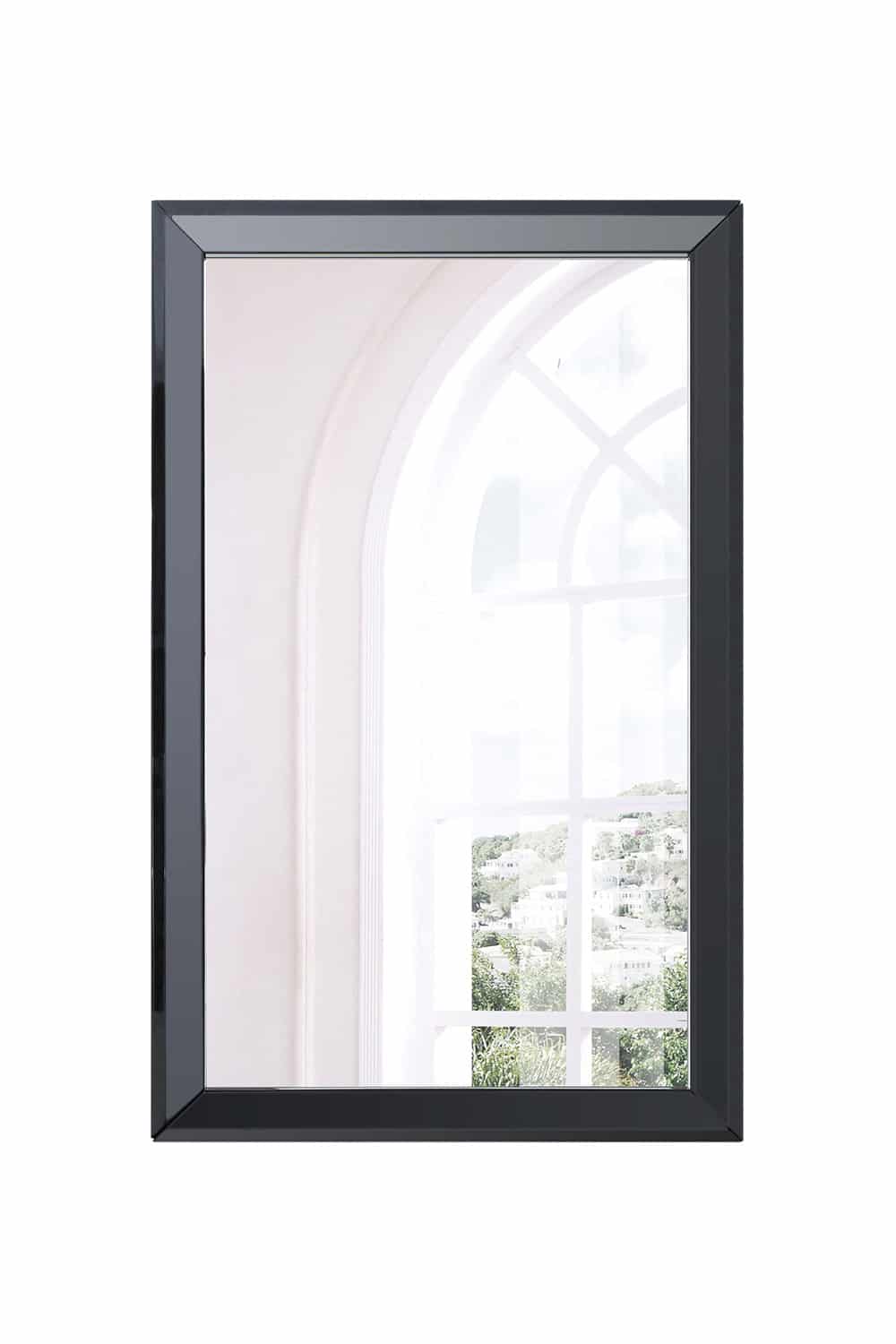 Abrazo Double Dresser
Supported by sleek stainless steel legs, the Abrazo Double Dresser stands as a testament to contemporary sophistication, elevating the aesthetics of your interior with its seamless blend of form and function. Its clean lines and minimalist silhouette reflect a timeless design philosophy, ensuring that it remains a statement piece for years to come. Designed for convenience, the dresser boasts 6 self-close drawers that offer both ample storage and an effortlessly smooth operation. The chrome handles that adorn each drawer add a touch of modern flair while facilitating easy access. Whether it's clothing, accessories, or personal belongings, the Abrazo Double Dresser provides a stylish sanctuary for your essentials. The Abrazo Double Dresser is more than just a piece of furniture; it's a reflection of your discerning taste and an embodiment of the seamless blend between artistry and functionality.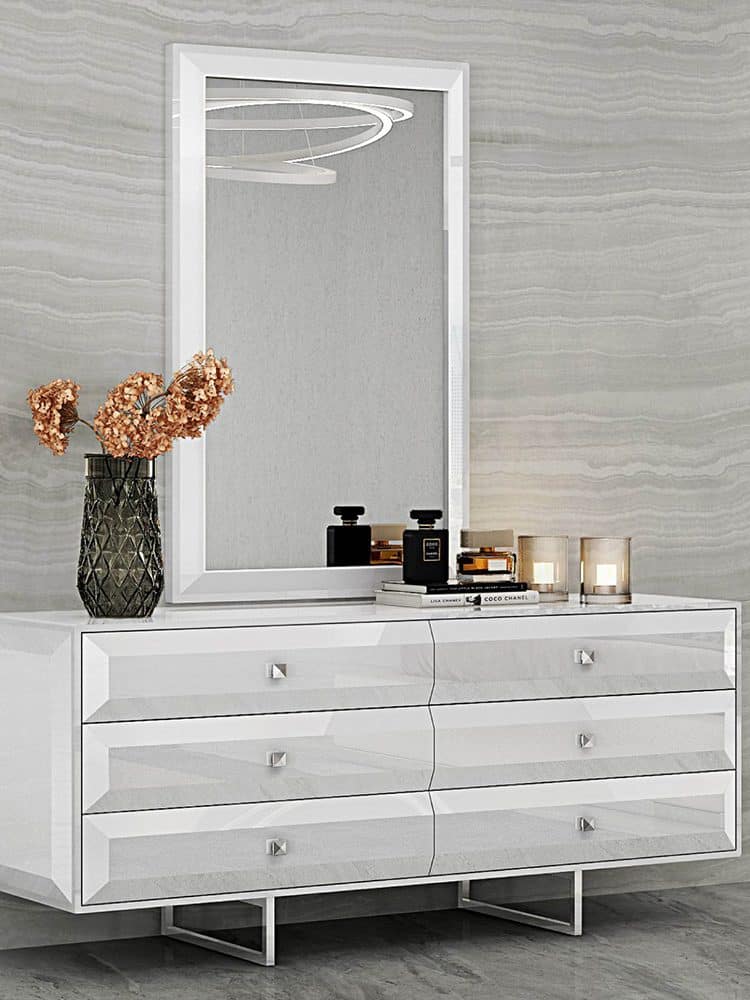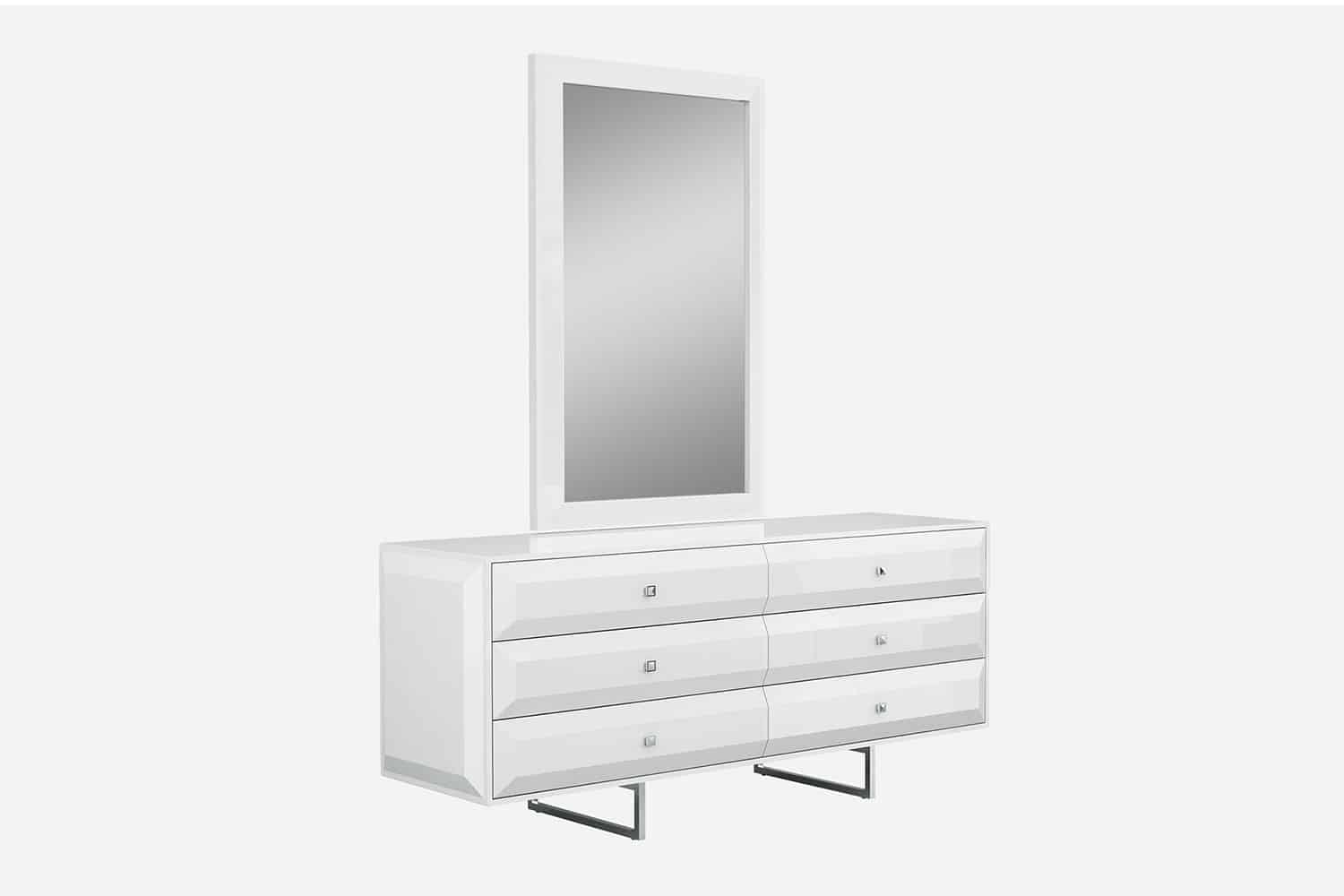 Abrazo King Bed
At the heart of the Abrazo King Bed lies the captivating juxtaposition of modernity and tradition. The headboard, adorned with meticulous tufting, exudes an air of refined elegance. A symphony of craftsmanship and attention to detail is showcased in each tuft, drawing your gaze to a focal point that exudes both comfort and sophistication. Elevating the experience further, the footboard boasts an intricate stainless steel trim. A stroke of opulence that resonates with luxury, this delicate accent bestows a sense of prestige upon your sanctuary. Its sleek contours create an understated yet definitive impression, a testament to the thoughtful marriage of form and function. Modernity intertwined with tradition, luxury seamlessly woven into everyday living – this is the essence of the Abrazo King Bed, where dreams meet reality in the realm of your bedroom.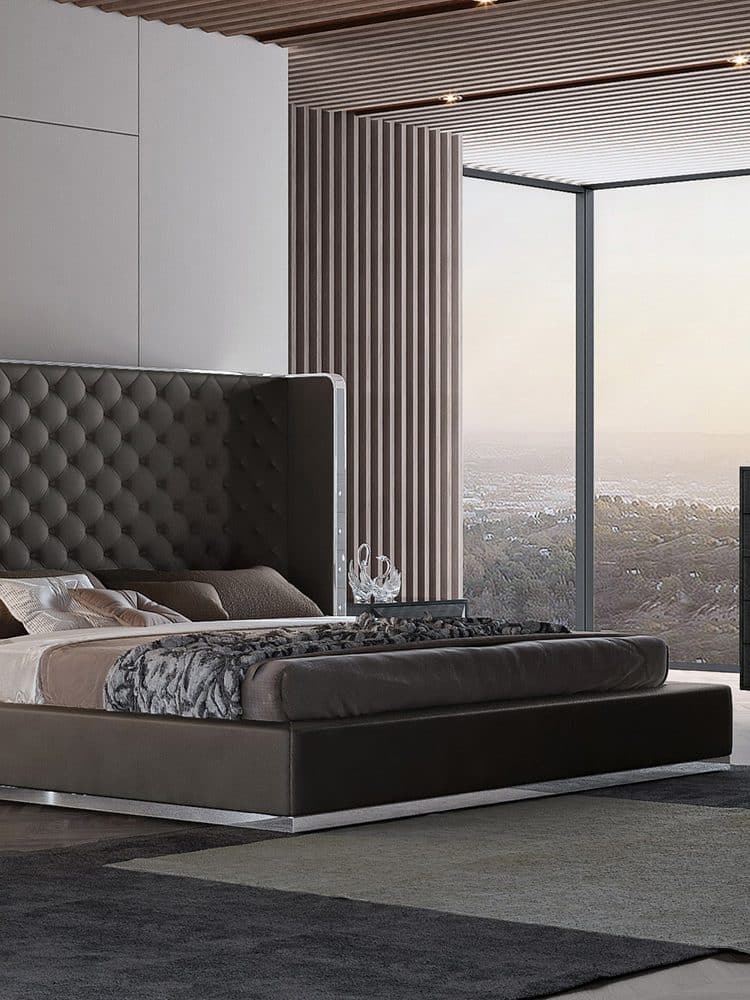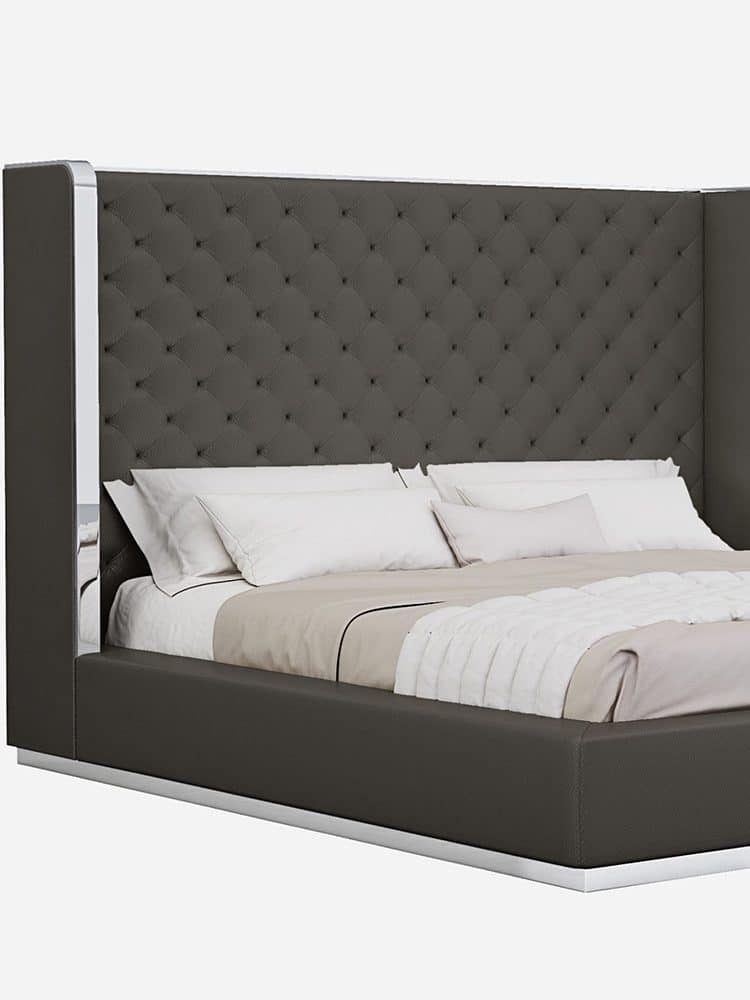 Mimeo Coffee Table
While not a direct member of the Abrazo family, the Mimeo Coffee Table embodies the essence of Whiteline's commitment to refined design and meticulous craftsmanship. With its sleek contours and timeless allure, this table encapsulates the very spirit that defines Whiteline's approach to home furnishings. The Marble color palette, a testament to Whiteline's innate understanding of interior aesthetics, infuses an air of luxury and grace into any setting. Whether adorning a cozy living room or a chic office space, the Mimeo Coffee Table radiates versatility and an innate ability to complement the surrounding decor. Rooted in the finest traditions of European craftsmanship, Whiteline has long been synonymous with quality and style in home and office furnishings. The Mimeo Coffee Table stands as a testament to this legacy, encapsulating the brand's dedication to creating pieces that seamlessly blend form and function, elevating spaces and experiences alike.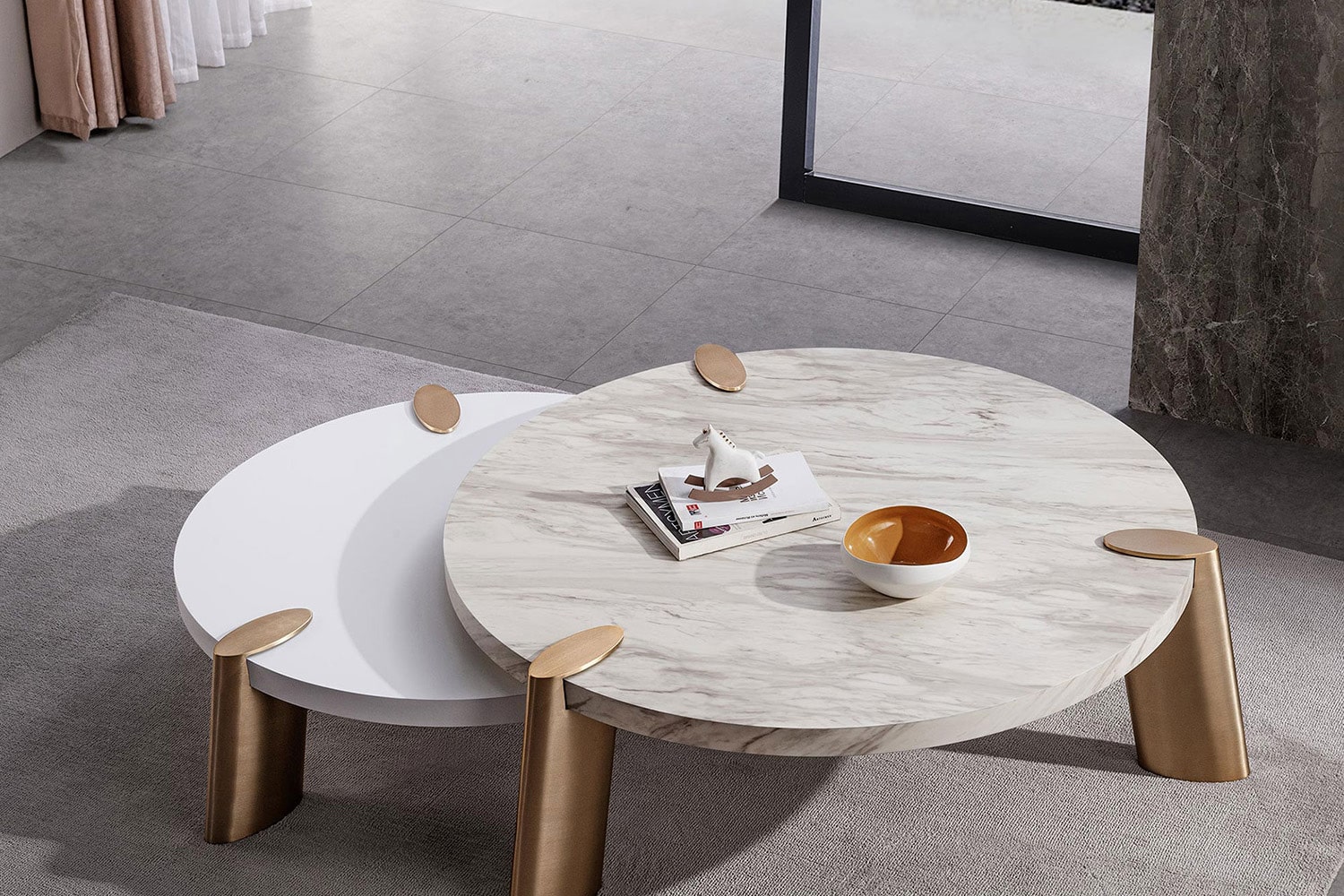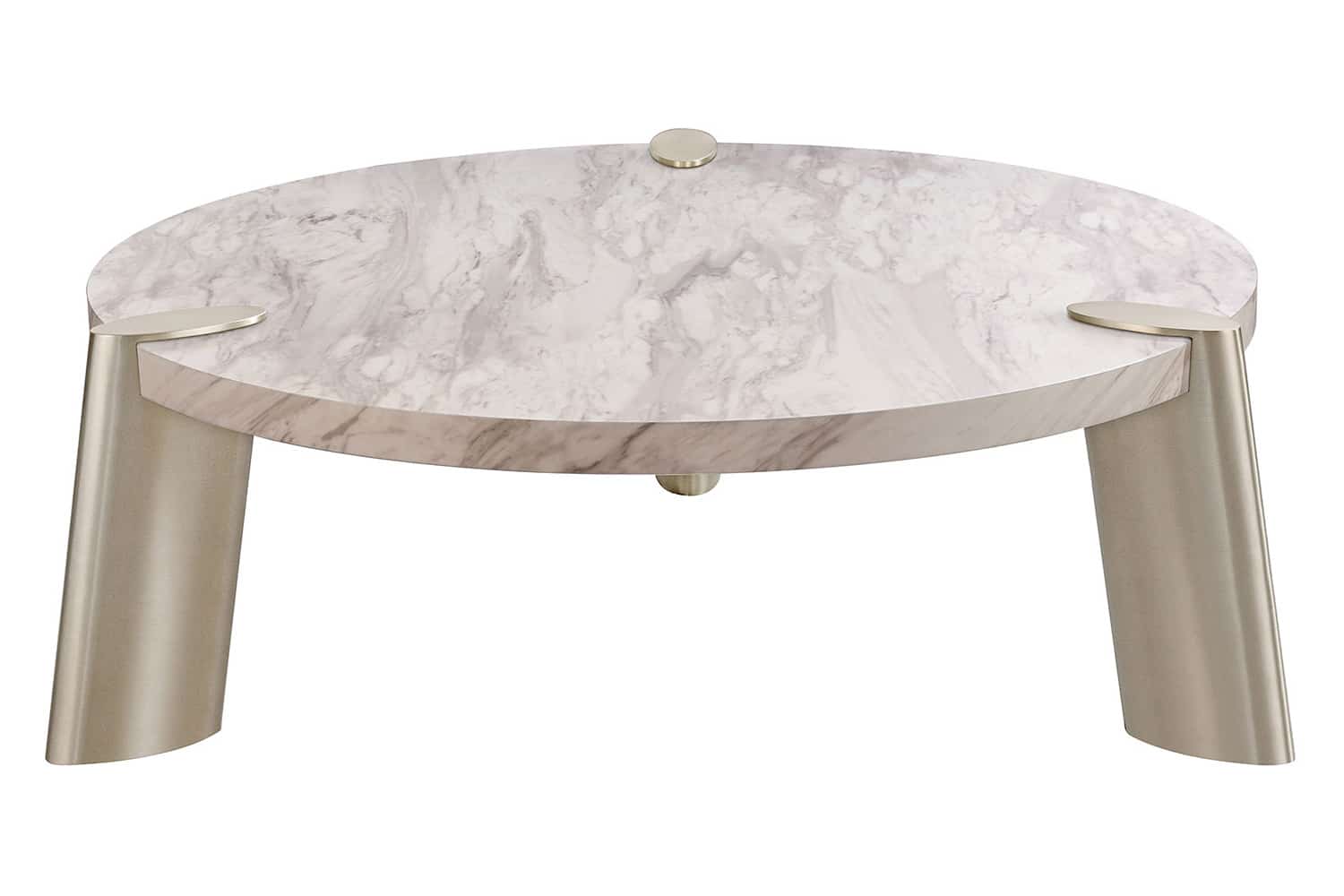 As each new creation is unveiled, it carries forward this enduring commitment to crafting furniture that is, at its essence, an embodiment of beauty, quality, and timelessness.